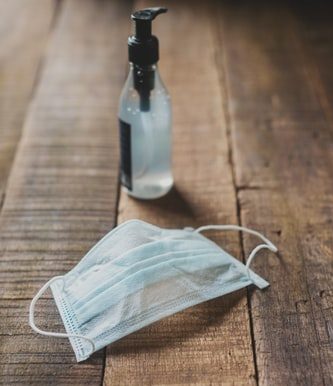 During the current Coronavirus Pandemic (which began on March 16 with the closing of local schools), Plano Bible Chapel began reopening in phases on May 17 beginning with worship services on Sunday mornings at 11:00am with services in English & Spanish and restarted Wednesday night Student Ministries (Phase I). Then, PBC added nursery childcare for ages 4 and under for Sunday Worship Services (Phase II). On Sunday, October 18, we began Phase III by restarting face-to-face Children's Church on Sunday mornings during the 11:00am worship services and restart face-to-face AWANA Clubs on October 21.
We look forward to seeing you either in person or online (Vimeo or Facebook Live). Like Paul said to the Romans and David said to God's people, "I rejoiced with those who said to me, "Let us go to the house of the Lord" (Psalm 122:1). 
If you have any questions, please email pbc@planobiblechapel.org.
---
More about Coronavirus Protocols at PBC
Although face masks are not required for those attending worship services (see Executive Order by Texas Governor Greg Abbott), wearing one is strongly encouraged by the Governor, the Texas Department of Health and Human Services (DHHS), the Center for Disease Control (CDC), and our local schools. From the CDC, masks are most essential when social distancing is difficult. The CDC says masks are meant to protect other people in case the wearer is unknowingly infected but does not have symptoms.
PBC leaders acknowledge that not everyone agrees with the guidelines provided by our national, state, and local governments. In the same way, we are aware that others believe we should require everyone to wear a mask or face covering. As PBC aims for a middle of the road approach and honors what is encouraged for us by government officials today, we may not always do so if circumstances or requirements change that conflict with essential biblical principles or theological priorities.
When we meet together for worship or various ministries, we encourage everyone to wear of cloth face covering (over the nose and mouth). We also encourage everyone to try to maintain at least 6 feet separation from other individuals, as much as possible. In order to ensure proper physical distancing and spacing between chapel attendees for worship in the auditorium, PBC follows the Governor's protocols by keeping at least two empty seats (or six feet separation) between parties in any row, unless they are members of the same household. In addition, protocols require that we alternate rows between attendees, so extra rows have been removed.
PBC will maintain rigorous sanitation practices like disinfecting, cleaning, and handwashing. Hand sanitizer, disinfecting wipes, soap and water, or similar disinfectant will be readily available throughout the campus. Communion for worship services will be served in prepackaged wafer and juice containers. Financial offerings or donations can be made online and offering boxes are available at the back of the auditorium.