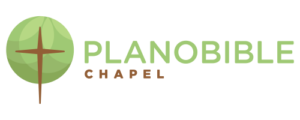 Dear PBC Family,
In January, a final budget for 2019 was approved by PBC Trustees (Elders and Deacons) – those charged with the financial stewardship of His church. In working on the budget for the future, God continuously called my attention to the blessings he bestowed on Plano Bible Chapel in 2018. Purposefully acknowledging my gratitude for His past blessings often sharpens and clarifies my view of the future. 
Praise the Lord for how He has provided for the ministry needs of PlanoBibleChapel through your financial investments in His work among us. In 2018, you gave $634,231 to the General Fund with another $107,014 given toward designated ministries and missionaries. Also, $6,967 was donated for the building renovations for total offerings of $748,212 for 2018. Click HERE for a 2018 Financial Statement.
In 2018, through your gifts, His provision allowed for the continued impact of the Gospel of Jesus through the local ministries of PlanoBibleChapel as well as the global impact of missionaries. Your gifts supported three full-time pastors and two administrative staff members. It allowed us to send 41 students and adults to Puerto Rico for Hurricane Relief. It allowed us to complete the exterior landscaping and drainage around the Student Ministries Building. It allowed us to completely renovate the Children's Ministry Building. It also allowed us to significantly upgrade much of our technological assets that are so integral to our communication with members and the larger community. Though easily overlooked, God's blessings included the re-striping of the parking lot as well as completing the parking lot lighting project. Each of these projects had been planned and prayed over for years prior to their completion.
For 2019, the General Fund Budget is $604,743. The budget confronts the cost realities of a larger facility, the proportional cost of addressing the spiritual needs of growing membership, reaching our community with the Gospel, and the desire to continue to address the many small but important upgrades to our campus. On that final item, we will be seeking to convene a facility improvement task force to help PBC leadership identify, prioritize and complete needed improvements to our campus.  Click HERE for a 2019 Budget Summary.
We ask that you continue to provide your prayers, your talents, your time and occasionally your sweat as the PBC Family continues to faithfully build his Kingdom.
Sincerely,
Marc Lewis
PBC Treasurer
11:00 am
Communion Worship Service in English (Auditorium)