---
Our vision is about our desires and dreams of what could be as the Lord Jesus leads us, changes us, and provides for us as His church (Proverbs 16:9; Matthew 16:18-19; James 4:13-15).
Our vision is to be a WORSHIPPING Church

Our desire for regular worship services is to equip, encourage, and energize the congregation in singing praises to God for who He is, what He has done, and what He promises to do (Psalms 145:1-21; Hebrews 13:15). Prayer has been and will continue to be a priority for PBC people, ministries, and leaders; depending upon God to give us boldness and grace to share the message of Christ through the power of His Holy Spirit (Ephesians 6:18, Philippians 1:3-6; Colossians 1:9-12; 1 Thessalonians 5:17; 2 Thessalonians 1:11-12; 1 Timothy 2:1-4; 1 Peter 4:7). We'll encourage each person to worship the Lord in every way for everything beyond the walls of the chapel into the communities where we live, love, and serve (1 Corinthians 10:31).
Our vision is to be a GOING Church

We are reaching the community surrounding Plano Bible Chapel with the Good News of Jesus Christ. We envision making disciples who make disciples by sharing the gospel with other people in personal evangelism. We long to love others, show hospitality, coordinate outreach events, serve others in our neighborhoods, work with city leaders, help in our local schools, and collaborate with other like-minded churches and ministries (Matthew 28:18-20; Acts 1:8; 2 Timothy 4:5). We will continue sending missionaries around the world to share the Gospel of Jesus Christ and plant churches. We also envision church sponsored short-term mission trips and will also encourage individuals to pursue short-term missions service opportunities on their own (Acts 13:2-3; Philippians 1:3-7). We seek to expand the impact of God's Word around the world through the faithful teaching and preaching of the Bible by utilizing social media, internet, and other communication resources.
Our vision is to be a GROWING Church

We are creating environments that foster genuine, sanctifying relationships through congregational worship services, Bible classes and studies, small group ministries, and one-on-one discipleship for believers to become more like Jesus Christ (Romans 8:29; Colossians 2:6-7; Ephesians 4:11-13; 1 Timothy 1:5). We want to model safe, healthy relationships where people can accept, love, shepherd, encourage, forgive, protect, serve, and pray for one another (Romans 12:9-21; Colossians 3:12-17; Hebrews 10:19-25; James 5:13-16). We will help broken, hurting families, encourage parents and grandparents in their God-given roles, and provide a safe place for children and students to know, trust, and follow Jesus (Matthew 9:35-38; Mark 10:14).
Our vision is to be an EQUIPPING Church

We are preparing children, students, and adults with a biblical worldview in order to effectively engage the empty philosophies of the world through strategic, biblical apologetics (Romans 1:18-20; Colossians 2:8-9; 2 Timothy 3:16-4:5). We will help children, students, and adults discover their divine design so each one can utilize their unique skills and abilities to serve Christ effectively within the church family and in the local community (Romans 12:3-8; 1 Corinthians 12:4-31; 1 Peter 4:10). We will seek to maximize the facilities of our campus in order to accommodate growth, accessibility to our community, and reflect our dreams to reach future generations (Psalms 78:4-7, 145:3-4). We will be a warm and welcoming place to host classes, small groups, Bible studies, prayer, ministry team meetings, and groups that benefit our church body and local community (Ephesians 5:15-16).
Our vision is to be a UNIFYING church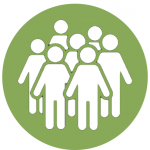 We will reflect the various, diverse families, cultures, ethnicities, and generations in our community. We recognize the image of God in each person and realize that believers in Jesus Christ will come from every language and people group (Genesis 1:27; Revelation 5:9). We will stand up and speak out for the equality, justice, and fairness of the poor, oppressed, and exploited by serving the often overlooked neighbors of our community and people of our world (Proverbs 14:31; Micah 6:8, Zechariah 7:10) so that God's character is glorified and the Gospel of Christ is magnified (Deuteronomy 10:18, 32:4; Psalm 72:12–14; Matthew 22:38-39; James 1:27, 2:8-9). We will offer multiple worship services and ministries in different languages spoken by the people in our local community (John 17:21-23; Ephesians 2:12-16, 4:1-6). We will focus on essential Biblical Convictions and the person of Jesus whom we share in common rather than the differing opinions, personal convictions, and preferences that would threaten to divide us (Romans 14:1-23; 1 Corinthians 10:23-33).
11:00 am
Communion Worship Service in English (Auditorium)