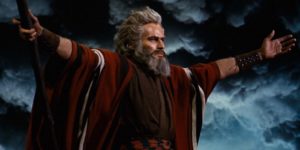 Believers in Jesus can experience hope and joy because of His faithfulness to God and His people.
The author of Hebrews progressively develops an argument that Jesus is greater than anyone or anything so He's worthy of our faith and faithfulness. He is greater than the angels, He is the author of a great salvation, and He is great enough to become man to accomplish it. Now, in Hebrews 3:1-6, the author turns his attention to Moses, regarded by the Jews as the greatest of men. To Jews, Moses was simply the greatest. To the writer of Hebrews, through the inspiration of the Holy Spirit, Jesus is simply greater. "For Jesus is considered worthy of more glory than Moses" (Hebrews 3:3).
Because of who Jesus is, what He has done, and what He is doing, continue in faithfulness to Him regardless of your circumstances. Fix your eyes on Him. Consider JESUS in all things because He is GREATER.
sermon by: Larry Murray
date: 05.06.2018