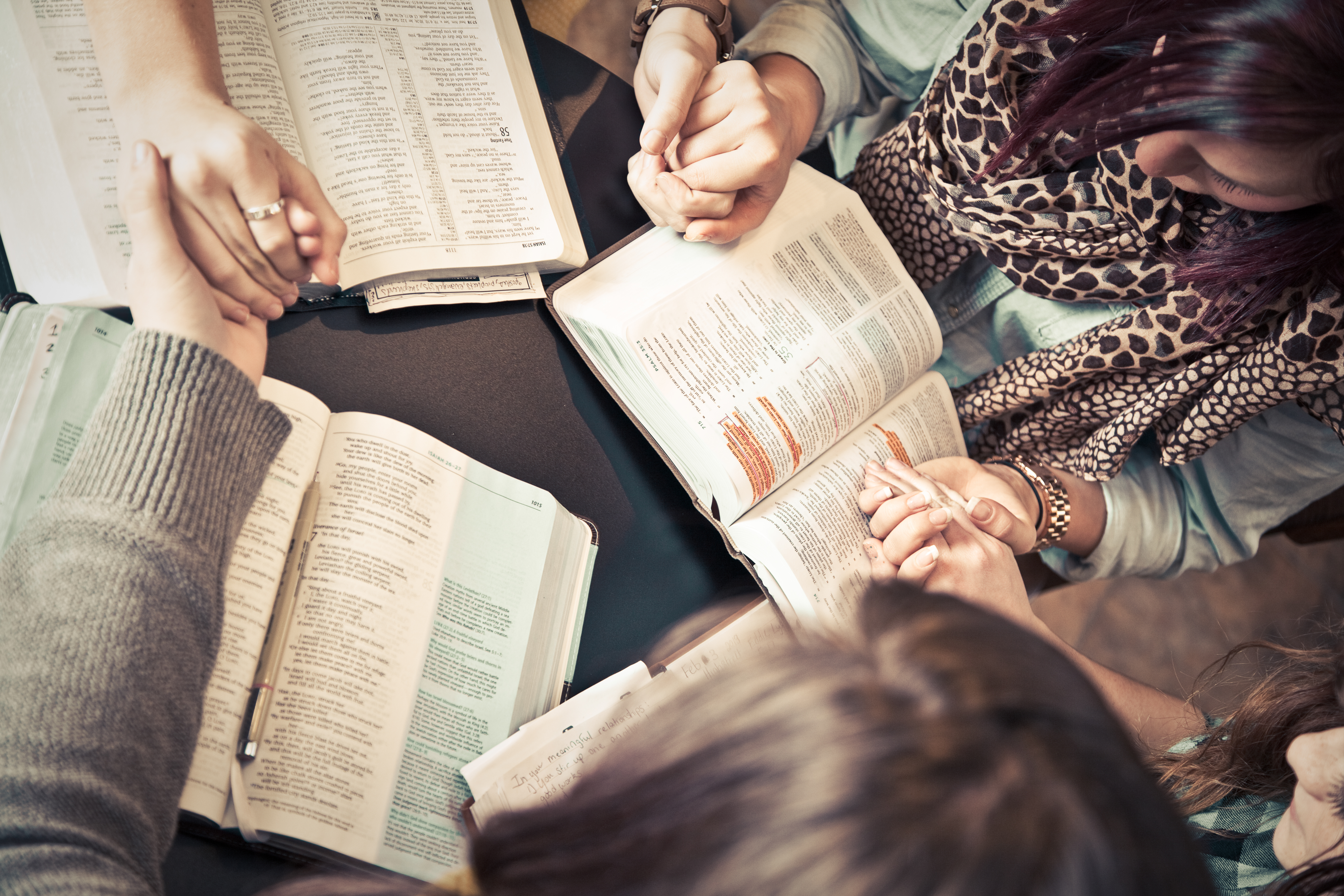 Prayer and Praying
Prayers and references to prayer appear in sixty-two of the sixty-six books of the Bible — all except the Song of Solomon, Obadiah, Haggai, and 2 John. Several books give considerable attention to prayer: Genesis, Numbers, Judges, Matthew, Luke, Acts, 2 Corinthians, Ephesians, Philippians, Colossians, 1 and 2 Thessalonians, James and 1 Peter. The Book of Psalms stands in a class by itself as a book of prayers. Generally speaking, the Old Testament contains information about prayer, and the New Testament stresses its importance.
The Bible presents God as the One who has communicated with us and who invites us to communicate with Him. Since He is the sovereign Creator and we are finite creatures, we need to know what He has revealed about how we can and should communicate with Him. The Christian's relationship to our Heavenly Father is the most important one that we enjoy. So it is essential that we know how to communicate with God acceptably and effectively." —Tom Constable in "Prayer — Talking to God."
Click here for a 2022 PBC Prayer Guide to pray for the people, pastors, ministries, and missionaries of Plano Bible Chapel.
Prayer for All People
First of all, then, I urge that petitions, prayers, intercessions, and thanksgivings be made for everyone, for kings and all those who are in authority, so that we may lead a tranquil and quiet life in all godliness and dignity. This is good, and it pleases God our Savior, who wants everyone to be saved and to come to the knowledge of the truth (1 Timothy 2:1-4).
Prayer is the first and most important priority in ministry at PlanoBibleChapel. Paul commanded Timothy to pray for the well-being of nonbelievers in Ephesus, to ask God for blessing, and to offer thanks on their behalf. He then expected Timothy to lead the church leaders in doing the same. Prayer is not a substitute for responsible action, but neither is action a substitute for prayer. Pray first. Then act.
Prayer for our church, ministries, missionaries, leaders, community, and country is a priority for ministry at PBC.
The Twelve told the congregation in Jerusalem, "But we will devote ourselves to prayer and to the preaching ministry." (Acts 6:4)
The author of Hebrews exhorted believers to take full advantage of their access to the Father through prayer: "Therefore let us approach the throne of grace with boldness, so that we may receive mercy and find grace to help us at the proper time." (Hebrews 4:16)
Peter saw prayer as the primary ministry of the church: "Now the end of all things is near; therefore, be serious and disciplined for prayer." (1 Peter 4:7)
John assured the churches suffering persecution in Asia: "Now this is the confidence we have before Him: Whenever we ask anything according to His will, He hears us." (1 John 5:14)
11:00 am
Communion Worship Service in English (Auditorium)