Our mission is to lead all children and their families to a life-changing, ever growing relationship with Jesus. We consider it a privilege to serve the children and parents of our church family and local community.
Nursery and Preschool is available for ages 4 and under during the 11:00am worship services.  (Kids K-5th are dismissed from service at approximately 11:30am). Please check-in your children in the Children's Ministry Building prior to the start of the 11:00am service.
 Join PBC Kids each Sunday morning (or throughout the week) for our Go Series (PBC Kids Vimeo).
This chronological curriculum gets kids out of their seats and into the storytelling action.
GO! Children's ministry curriculum takes kids through the entire Bible once a year, it uses different stories each time around. Imagine if your children could get the big picture of scripture, but without unnecessary repetition. And unlike other chronological curriculum, the GO! scope and sequence lines up with the Christian calendar.
Join PBC children's ministry teachers every Sunday morning for lots of fun and learning about Jesus.
PBC Kids Ministries
Volunteers have a heart for children and work to provide a safe, secure, and nurturing environment for these children while their parents or caretakers attend Life Connection Classes and Worship Services. All of our primary teachers have attended PBC for at least 6 months undergo a background check and child safety training. Our secondary adult helpers must also have completed a background check and child safety training. Check-in/out procedures are enforced in every setting. Click here to read more about our children's ministry policies and procedures.
It's our great privilege to share the journey with you in helping your children follow Christ.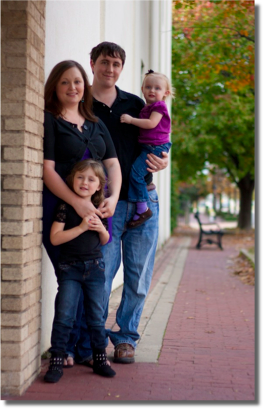 Sunday Morning Ministries
We will restart our Sunday morning ministries beginning at 9:30am on August 8.  We miss seeing everyone in person. Nursery will be provided for children from age 0-2. We are so excited to care for your child by providing a loving, safe, and clean environment for those entrusted to us. We have a nurse on call at all times if non-emergency medical attention is needed. Our volunteers are all screened with a third-party background check, trained, and ready to serve you and your child. Click HERE for more specific Nursery Information as you plan your visit.
Children's Sunday School is offered to children ages 3 through Grade 5 at 9:30am. We want your children to experience the person and character of Jesus Christ. Your children will experience Christ through stories, crafts, song and small group experiences designed to introduce them to our Savior. Expect a lot of fun and learning! They learn to praise God together during a sing time from 10:30-10:45am. Parents, need to pick up their kids (K-3rd) by 10:45am to attend the worship service as a family. 4th-5th graders will be dismissed for the worship service on their own. 
At 11:00am, Kindergarten – 5th graders enjoy worship in the main auditorium with their families. Approximately mid-way through the worship service each week, K-3rd children will be dismissed to Children's Church. Teachers will be enjoying worship as well and will lead the children back to the kid's program at that time. 4th-5th graders remain in the worship service to worship with their families.
11:00 am
Communion Worship Service in English (Auditorium)
K- Grade 5: Children enjoy worship service in the main auditorium with their families. Children will be dismissed to Children's Church midway through the service.