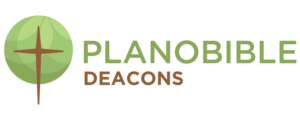 The Deacons are the servant leaders of our church under the authority of Jesus Christ who is the Messiah, and are under the authority of the Elder board. The Deacons' honorable position (Acts 6:1-6; 1 Timothy 3:8-13) includes taking care of the physical needs of the church, its equipment, and its property, administering the finances of the church, and ministering to the physical and material needs of members.
The 2020 Deacons are:
Chair: Harry Blackmon

Vice Chair: Jimmy Van Den Heuvel

Secretary: Daniel Polsky

Treasurer: Marc Lewis

Multimedia/IT: James Langford

Benevolence/Helps: James Campbell

Other supporting deacons: Pat Hart, Jesse Hensarling, III, Scott Keith, Scott Thomas, Wade Wulliman
Plano Bible Chapel Deacons - Facilitating the Ministry Needs of the Church.
11:00 am
Communion Worship Service in English (Auditorium)
K- Grade 5: Children enjoy worship service in the main auditorium with their families. Children will be dismissed to Children's Church midway through the service.