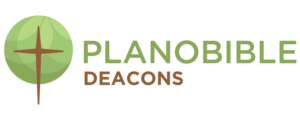 The Deacons are the official servants of our church under the authority of Jesus Christ who is the Messiah, and are under the authority of the Elder board. The Deacons' honorable position includes taking care of the physical needs of the church, its equipment, and its property, administering the finances of the church, and ministering to the physical and material needs of members.
The 2018 Deacons are:
Chair: Daniel Polsky

Vice Chair: John Draper

Secretary: James Langford

Indoor/Outoor Maintenance: Mike Kerns

Treasurer: Marc Lewis

Multimedia/IT: Gregg McKenzie

Liaison to Ushers/Greeters: Bill Jackson

Benevolence/Helps: John Draper

Spanish Ministry: Jorge Hernandez

Other supporting deacons: James Campbell, Bill Jackson, Scott Thomas
PlanoBibleChapel Deacons - Facilitating the Ministry Needs of the Church.
DONATE ONLINE
through our secure giving center

REGISTER ONLINE
for upcoming special events

Sunday Service Times9:30 am
Adult Life Connection Classes
Estudios Biblicos en Español
Children's Classes
Junior High & Senior High 10:30 am
Coffee and Fellowship11:00 am
Communion Worship Service in English (Auditorium)
K- Grade 5: Children enjoy worship service in the main auditorium with their families. Children will be dismissed to Children's Church midway through the service.11:00 am
Servicio de Adoración en Español
(Fellowship Hall)